Disclaimer
ATTENTION: Please read the following terms and conditions carefully before using this web site further. These terms and conditions apply to all visitors to the www.certkiller.com web site, both now and in the future. Your use of this web site indicates that you accept these terms and conditions. If you do not accept these terms, do not use this web site any further. CertKiller Inc. reserves the right to seek all remedies available at law or in equity for any violation of these terms and conditions.
NOTICE SPECIFIC TO SOFTWARE AVAILABLE ON THIS WEB SITE. Any software that is made available to download from this web site/server (the "Software") is the copyrighted work of CertKiller Inc., and the use of all Software is governed strictly by the terms and conditions set forth in the license agreement that accompanies and/or is included with the Software (the "License Agreement").
PDFs are made available for downloading solely for use by end users according to the terms of the License Agreement. Any unauthorized use, and any reproduction or redistribution of the Software (except in strict compliance with the License Agreement) is expressly prohibited by law, and may result in severe civil and criminal penalties. Violators will be prosecuted to the maximum extent possible. WITHOUT LIMITING THE FOREGOING IN ANY WAY, COPYING OR REPRODUCTION OF ANY SOFTWARE, IN WHOLE OR IN PART, TO ANY OTHER SERVER OR LOCATION FOR FURTHER REPRODUCTION OR REDISTRIBUTION IS EXPRESSLY PROHIBITED.
USE OF WEB SITE MATERIALS. All software, documents, web site design, text, logos, sound, images, graphics, and the selection and arrangement thereof, and all other elements of the CertKiller.com Web Site are the sole and exclusive property of CertKiller Inc., and are protected by copyright, intellectual property, trade dress and other applicable laws and may not be copied, modified, published, imitated, distributed, or transmitted in whole or in part without the prior written consent of CertKiller Inc. Please report any such instances of use to sales@certkiller.com
LEGAL DISCLAIMERS
THIS WEB SITE AND THE INFORMATION, CONTENTS, GRAPHICS, DOCUMENTS AND OTHER ELEMENTS INCLUDED HEREIN (COLLECTIVELY THE "CONTENTS") ARE PROVIDED ON AN "AS IS" BASIS WITH ALL FAULTS AND WITHOUT ANY WARRANTY OF ANY KIND. CERTKILLER INC. HEREBY DISCLAIMS ALL WARRANTIES AND CONDITIONS WITH REGARD TO THE WEB SITE CONTENTS, INCLUDING WITHOUT LIMITATION, ALL IMPLIED WARRANTIES AND CONDITIONS OF MERCHANTABILITY, FITNESS FOR A PARTICULAR PURPOSE, TITLE AND NON-INFRINGEMENT. EXCEPT AS MAY BE EXPRESSLY STATED ON THIS WEB SITE, NEITHER CERTKILLER INC. NOR ANY OF ITS OFFICERS, DIRECTORS, SHAREHOLDERS, EMPLOYEES OR OTHER AUTHORIZED REPRESENTATIVES SHALL BE LIABLE FOR ANY DAMAGES ARISING OUT OF OR IN CONNECTION WITH THE USE OR PERFORMANCE OF THIS SITE, OR THE INFORMATION OR CONTENTS AVAILABLE FROM THIS SITE. THIS IS A COMPREHENSIVE LIMITATION OF LIABILITY THAT APPLIES TO ALL DAMAGES OF ANY KIND, INCLUDING (WITHOUT LIMITATION) COMPENSATORY, DIRECT, INDIRECT OR CONSEQUENTIAL DAMAGES, LOSS OF DATA, INCOME OR PROFIT, LOSS OF OR DAMAGE TO PROPERTY AND CLAIMS OF THIRD PARTIES. THE CONTENTS OF THIS SITE COULD INCLUDE TECHNICAL INACCURACIES OR TYPOGRAPHICAL ERRORS. CHANGES ARE PERIODICALLY ADDED TO THE CONTENT OF THIS SITE. CERTKILLER INC. MAY MAKE IMPROVEMENTS, DELETIONS, CHANGES OR OTHER MODIFICATIONS TO THIS SITE, THE CONTENTS HEREOF, AND THE PRODUCTS AND SOFTWARE DESCRIBED HEREIN AT ANY TIME WITHOUT NOTICE.
ALL SOFTWARE IS WARRANTED, IF AT ALL, ONLY ACCORDING TO THE TERMS OF THE LICENSE AGREEMENT THAT ACCOMPANIES AND/OR IS INCLUDED WITH THE SOFTWARE.
RESTRICTED RIGHTS LEGEND. Any Software which is downloaded from this web site/server for or on behalf of The United States of America, its agencies and/or instrumentalities (collectively the "U.S. Government"), is provided with Restricted Rights. The use, duplication, or disclosure by the U.S. Government is subject to restrictions as set forth in subparagraph (c)(1)(ii) of the Rights in Technical Data and Computer Software clause at DFARS 252.227-7013 or subparagraphs (c)(1) and (2) of the Commercial Computer Software - Restricted Rights at 48 CFR 52.227.19, as applicable.
These study guides and/or any material produced by this company is not sponsored by, endorsed by or affiliated with Microsoft, Cisco, Oracle, Novell or Prosoft. All trademarks are trademarks of their respective owners.
Privacy Policy
We value our customers and respect your privacy. We collect only email addresses of CertKiller Members (i.e. certkiller.com website visitors who filled in the CertKiller registration form). We never purchase or sell our email addresses and only CertKiller Members' email addresses are recorded for mailings.
We email our Members regarding purchases made, product updates, and announcements for new products being released. As always, you can opt-out of our mailings from within your Member's Area at www.certkiller.com. Just log into your CertKiller Member's account, go to 'Account Settings' and uncheck 'Include me on your IT mailing list' checkbox.
Money Back Guarantee

CertKiller has an unprecedented 99.6% first time pass rate among our customers. We're so confident of our products that we provide 100% Money Back Guarantee.

CertKiller Valuable Customers
CertKiller is the global leader in IT Certification exam preparation, sporting a dazzling 99.6% Pass Rate of over 17327+ customers worldwide.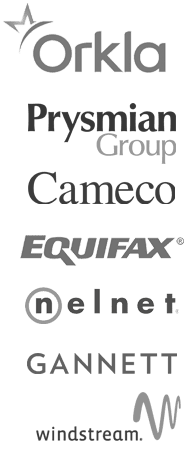 Secure Shopping Experience

Your purchase with CertKiller is safe and fast. Your products will be available for immediate download after your payment has been received.
CertKiller website is protected by 256-bit SSL from McAfee, the leader in online security.



Need help assistance? Contact us!