CertKiller Frequently Asked Questions
Product Questions
---
1. Which products does CertKiller offer?
Mainly CertKiller offers four different products available for Certification Training:
Questions & Answers (Q&A)
Questions & Answers are mean to be used as preparation before the exam. CertKiller Questions & Answers come with pass guarantee. In this material questions and correct answers are covered in the same way as they appear in the actual exam. They are provided to users in Interactive Testing Engine format. This way you will be able to practice in the exact replica environment as the actual exam.
Study Guides (Concepts and Labs)
All the necessary concepts and theory is packed into precise and accurate PDF files. Download the Study Guide and use it to strengthen your conceptual grip on the exam.
Practical Labs
These Practical Labs are available for all vendors including Citrix, CompTIA, Microsoft, VMware and others. Practical Labs help students in preparing for the actual lab scenarios and studying how to practice with actual equipment. With the help of this material you will be able to understand various ways of using hardware and software both.
Audio Exams
Take your Audio Exams in the form of MP3 files anywhere and everywhere. Now you do not have to waste even a minute of your time, because by using the adding the audio exam to your mp3 player you can study for exam even when you are on the move.
2. How to get Questions & Answers?
CertKiller has made the ultimate Question & Answer product in the form of Testing Engine. Download and install it on your computer and start practicing in the preparation environment. Built by experts these testing engines provide the ultimate opportunity to test you in the same environment as the actual exam. Use the virtual exam mode for testing yourself with a special mock test. In the practice exam mode you will be able to view the answers while taking the test. Other options include adding comments to questions, reviewing your scores and progress, marking questions for review, eliminating questions which are answered correctly and so on.
3. For how long my product will remain valid?
Your products will be valid for 90 days from the day that you purchase it. After that it will not work anymore and you will be required to renew it through the site.
4. Are explanations provided with all Questions & Answers?
No. We aim to provide explanations to all of our exams. But so far they are only available for the certifications which are more in demand.
5. How can I be sure if a product has explanations or not prior to purchasing it?
The product page or the page from where you will purchase your product will specifically show if the exam has explanations otherwise it will simply say Q&A material.
6. Can an exam be passed with only Question & Answers material by CertKiller?
Although it is quite possible, but for better results we recommend other CertKiller products which include Study Guide, Preparation Labs or Audio Exam.
7. Can I try a couple of questions before I purchase the exam?
We provide demo samples for popular exams on Sample page and on the appropriate products pages. Please e-mail feedback@certkiller.com if you can not find the sample of the desired exam.
8. What format are Study Guides?
They are downloadable PDF files. You can use them with any PDF reader.
9. What do Study Guides consist of?
Study Guides are there to make sure you have all the required background knowledge for the exam you are preparing for. Study guides provide detailed theoretical knowledge which enables the user to build strong conceptual background for the test.
10. What are minimum system requirements for CertKiller products?
There are four basic requirements:
- Windows operating system;
- Permissions to install a program in Windows;
- Access to the Internet;
- Java Runtime Environment (JRE).
Support for Mac and Linux operating systems in on the way, but for now Windows is a requirement.
11. How can I report if I find error in any of the question or how do I respond to a question I have doubt over?
Simply send an email to feedback@certkiller.com and make sure you include exam code, screenshot of questions you doubt and correct answer. We will review your request and respond within 12 hours. Your feedback is always appreciated and welcome.
Purchasing a Product
---
1. How can I purchase these products?
Simply choose the product, add it to the cart and proceed to checkout with the payment mode of your choice.
2. When will I get my products, once the payment is made?
You will get it instantaneously. It does not take more than a couple of minutes for the products to be activated in Member's Area.
3. How can I be sure if my payment was successful?
We will inform you through email for confirmation, when your payment is made.
4. Payment is deducted from my card but I have not received any product?
Sometimes orders need to be reviewed by our billing team. Your account will be activated within 12 hours. If it takes longer than that, please email billing@certkiller.com and include the date of purchase and your e-mail ID used to make payment. Include the payment mode you used to make payment as well. If you have made the payment with card then send the last four digits of Credit Card too.
5. My card has been rejected by the system. What do I do now?
- Make sure you fill all fields in the "credit card payment" form;
- Re-check, or re-enter your credit card information.
If the problem continues then contact your bank and confirm if you are allowed to use the card for online transaction. You can also contact sales@certkiller.com for further assistance.
6. Can I pay without using Credit Card?
Yes, you can use other methods for purchasing CertKiller products too. Options such as PayPal, Bank Wire, Western Union are available. E-mail sales@certkiller.com if you need information regarding any of these methods.
7. Which credit cards are accepted by CertKiller?
All major credit cards are accepted. The list includes Visa, MasterCard, Delta, Electron and Maestro.
8. Is the information I am providing, secure with CertKiller?
Yes. As a matter of fact we do not even get to see that information since our payment processor takes care of it. They check the information, verify it and forward the payment to us with an approval or decline.
9. Are these products free of Viruses?
We take great care in making these products secure and safe for our customers. The security of the site is handled by McAfee antivirus software company and www.certkiller.com has been declared as a hacker-safe website: McAfee Secure sites help keep you safe from identity theft, credit card fraud, spyware, spam, viruses and online scams
10. Is customer information shared with third parties?
Your privacy is important to us. We never share any information with any third party. You will only be contacted by us through email and you can even stop that from your Member's Area.
Yes, you will get a receipt in your email. You will also be able to access it through your Member's Area.
Downloading Products
---
1. How to download the Product?
The procedure to download your product is as follows:
- Visit www.certkiller.com;
- Log into your Member's Area using your email address and password;
- Latest purchased products will appear in the "My Products" section. Click on the Exam you want to download.
2. Where can I find detailed download instructions?
In case you need further help in download the product, simply email support@certkiller.com support staff.
3. How many machines can I use this software on?
You can download the CertKiller products on the maximum number of 2 (two) computers or devices. If you need to use the software on more than two machines, you can purchase this option separately. Please email support@certkiller.com if you need to use more than 5 (five) computers.
4. When can I expect a reply to my e-mail?
We always try our best to provide the quickest and most prompt customer service. That is the reason why the most emails are answered within 24 hours and all emails are replied within 48 hours.
5. My password does not work. Help?
You can try to Retrieve Forgotten CertKiller Password yourself. If it does not help please email support@certkiller.com.
Product Updates
---
1. How to get updates on Question & Answers?
CertKiller Questions & Answers software is connected to our server. Whenever there is an update the software will show an update notification upon connection to internet. This way your Questions & Answer will automatically be updated. All you have to do is click 'yes' on the update notification.
2. Will updates be free of cost?
Yes, within 90 days from date of purchase the updates are provided totally free of cost. After the product expires the user will be asked to renew the product.
3. How many times updates are done?
The process of updates is a continuous one. When the certification vendors change the pattern or the content of the exams, we make changes in our material accordingly.
4. Can I have updated after my product is expired?
You can renew or re-purchase your products from the members area at handsome discounts.
5. Can I have more than 90 days of free updates?
Questions & Answer can be purchased for 6 months or 1 year expiry through the licensor program at CertKiller. You can contact manager@certkiller.com for details.
6. How to check if an update is available?
Some of the ways to check update are:
- Testing Engine show update notification when you start the product. Updates will be downloaded automatically;
- The section for New Releases on www.certkiller.com. Rapid updates are shown there;
- Number of Questions can be compared to see if the product on the site has changed/updated or not.
We recommend checking for updates 3-4 days prior to your exam.
7. How to update the Study Guide?
Simply go to Member's Area and download the updated study guide.
8. After downloading the update it still shows the old version. How to fix this?
It is possible that old version is cached in your computer. Delete the cache and cookies of your browser and then try downloading again. You should delete the files in the local cache from your browser settings.
9. The number of questions in my exam has decreased after the update. Why?
CertKiller has high standards in accuracy and relevancy of material. So that is why our team makes sure that no useless questions are included in the material. With CertKiller you can be sure that you will always get the most relevant material.
Discounts
---
You can take discounts in various forms. One of the most convenient way to avail handsome discounts is to purchase Mega Packs.
2. Does CertKiller offer bundles? And what type?
CertKiller offers many bundle options especially when it comes to Citrix, CompTIA or Microsoft. Review our bundles for details.
3. While purchasing for Staff Training, what are my best options?
When you want to make a large purchase then you should contact manager@certkiller.com for better prices for your orders.
Guarantee
---
1. Is my product guaranteed, and how?
You can read guarantee page for details regarding which exams are covered in which guarantee and which are not.
If you have been unsuccessful you can claim refund or product exchange with other CertKiller products for your choice. Please visit Guarantee page for more details.
Money Back Guarantee

CertKiller has an unprecedented 99.6% first time pass rate among our customers. We're so confident of our products that we provide 100% Money Back Guarantee.

CertKiller Valuable Customers
CertKiller is the global leader in IT Certification exam preparation, sporting a dazzling 99.6% Pass Rate of over 17327+ customers worldwide.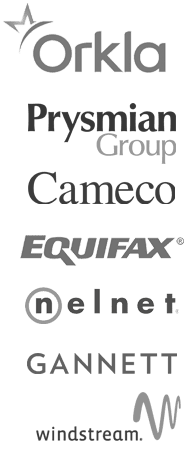 Secure Shopping Experience

Your purchase with CertKiller is safe and fast. Your products will be available for immediate download after your payment has been received.
CertKiller website is protected by 256-bit SSL from McAfee, the leader in online security.



Need help assistance? Contact us!