Certkiller Questions & Answers
For any exam, CertKiller's Questions & Answers (Q&A) sets become the best selling and most valuable products. At CertKiller, our professionals go out of their way to ensure that all our Questions and Answers are fully updated and identical with the actual certification exams. All changes and updates introduced by certification exam vendors are immediately included into our materials. As a result, with CertKiller, you get to know exactly what you will be asked in your certification exams. Every exam question comes with a verified answer, along with detailed explanation, so you understand why exactly the answer is right.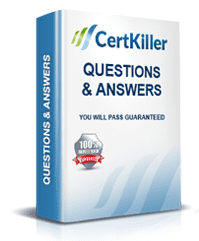 Cover all real exam topics;
Real exam questions and expert-verified answers;
Exactly the same question types and simulation of exam environment;
Detailed explanations of every answer;
Updated on a daily basis;
Covered by CertKiller Money Back Guarantee.
Our CerKiller Questions and Answers give you all the tools and knowledge to pass your upcoming IT certification exams. However, they still require that you spend the time and have the dedication to study each and every question on the exam. This is why we recommend that customers spend at least 7 days learning with CertKiller Questions & Answers before they attempt to pass the exam.
Questions & Answers
Money Back Guarantee

CertKiller has an unprecedented 99.6% first time pass rate among our customers. We're so confident of our products that we provide 100% Money Back Guarantee.

CertKiller Valuable Customers
CertKiller is the global leader in IT Certification exam preparation, sporting a dazzling 99.6% Pass Rate of over 17315+ customers worldwide.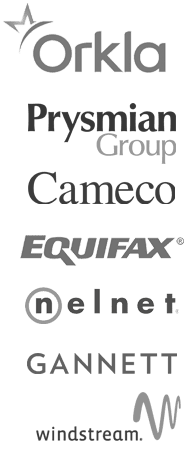 Secure Shopping Experience

Your purchase with CertKiller is safe and fast. Your products will be available for immediate download after your payment has been received.
CertKiller website is protected by 256-bit SSL from McAfee, the leader in online security.



Need help assistance? Contact us!